100% Vergine Plastic Printed P.P. Bag
These bags are used when the particle size of the product to be packed is very fine making it possible for it to ooze out of the woven bag. Hence an additional liner ensures its proper packing without any leakage of material.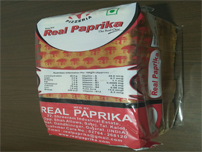 Plastic L.D. Bag
We are offering an assortment of LD Bags that are made of high quality material sourced for trusted vendors. These LD Bags are available in side sealing PP bags and sealing tape PP bags. Offered in diverse capacities these bags are used in garment industries, general packing, packing of grains and pulse and for easy carrying.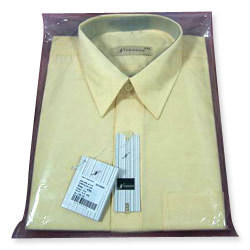 Plastic Laminated Pouch
We offer high quality laminated pouches that have gained huge reputation in the market for its durability and leak proof feature. The entire range is manufacture of top grade raw material that enhances its efficiency. These Laminated Pouches are mainly used in the food packaging industry.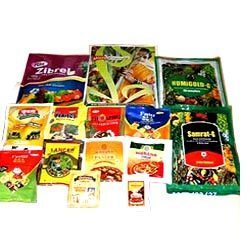 Plastic Laminated-Multilayer Pouch
We have a thorough knowledge and vast experience in manufacturing and supplying of Multi Layer Pouches, which is manufactured with the best quality of materials. Before the final dispatch, we ensure that all the products should go through various strict tests by our quality experts. Before the final dispatch of these pouches, it goes with stringent tests by our quality experts. These products are immensely popular amongst the customers for its flawless range and international standard of quality.